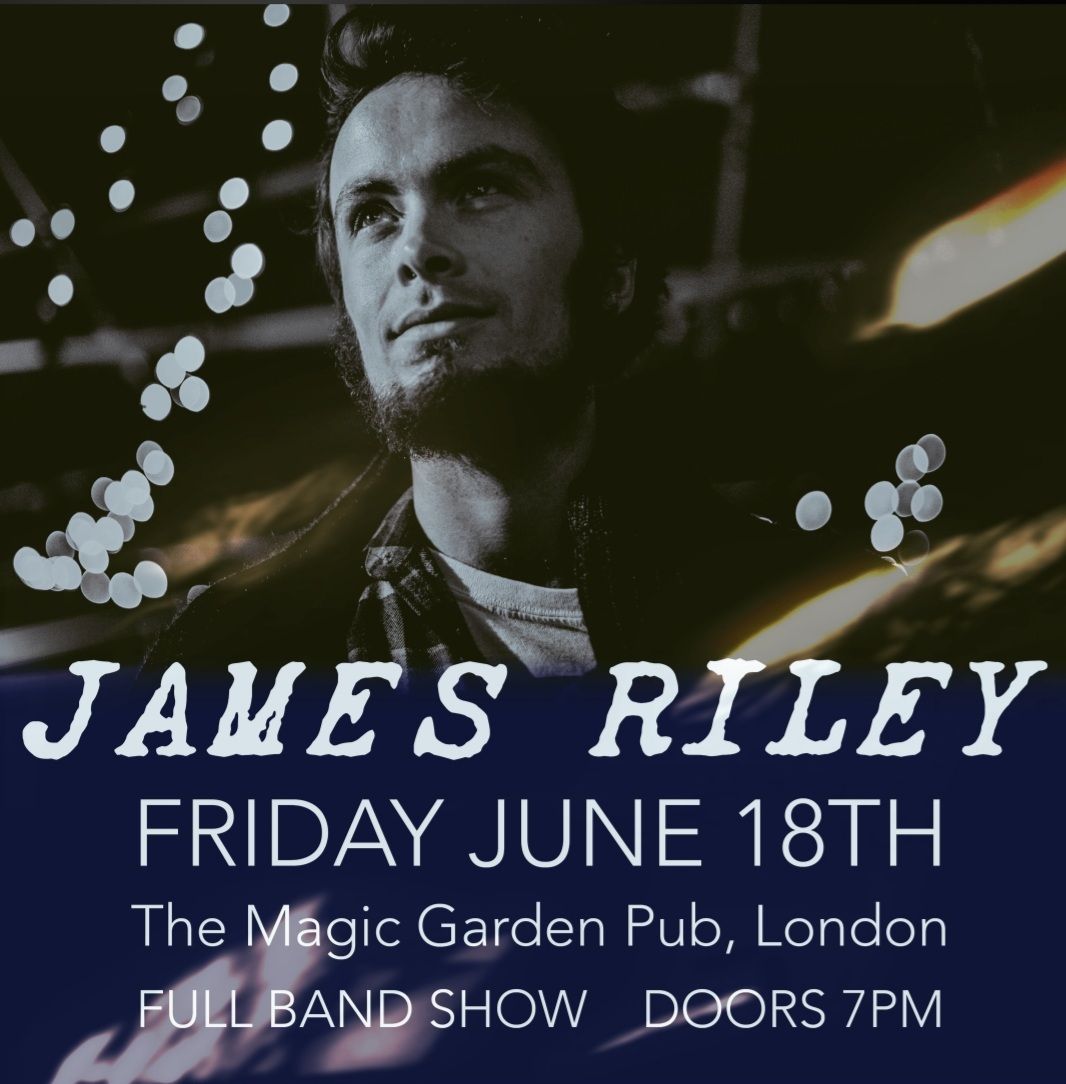 Hey everyone! 
Some sadly inevitable news yesterday about lockdown in the UK being extended for another month means that several gigs are likely to be wiped off the calendar this summer. HOWEVER!!  I'm grateful for the performance opportunities that we still have! 
Including... 
THIS FRIDAY JUNE 18TH @ 
MAGIC GARDEN PUB, LONDON
I'm actually unreasonably excited for this one! We've been taking every opportunity to practice for this show. It's going to feature my new 5-piece band, and it's going to be the first time I've played out some brand new tunes, written over lockdown, that have never yet seen the light of day. There's still a few tickets available...
Hope you can join us!
TICKETS: Jamesrileyatmagicgarden.eventbrite.co.uk 
FB EVENT:  https://www.facebook.com/events/951957962217968
xx
James