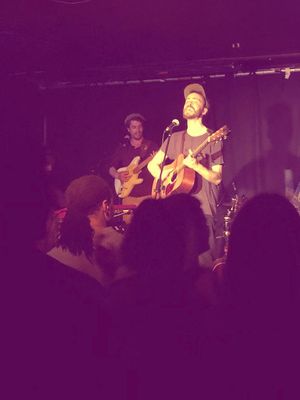 Wowzers. What an incredible few nights it was over the past week. I want to thank each and every one of you who came out in Bristol, Brighton and London to make them such fun shows. Me and the band had and absolute BLAST playing for you all. Thanks for being a part of it.
And in the meantime I have another date for your diaries: May 16th @ The Green Note in London's Camden town. A beautiful small venue where I'm going to be bringing my 4-piece set up. "Intimate" is a word that's overused when describing small venues... but it really sums up this room. Small, beautiful, candlelit space with amazing resonance, perfect for listening to songs in. Can't wait for this one.
Advance ticket are available here:
https://www.ticketweb.uk/event/james-riley-green-note-tickets/9318885?REFERRAL_ID=twfb&fbclid=IwAR1v3bDu14dZ2btPPxuR8my9es_WP-wh79rCVv2JfCVXnEkcv_CcPcz5kMs
Thanks again everyone for all your support over the past few days and weeks.
Excited for what's next.
xx