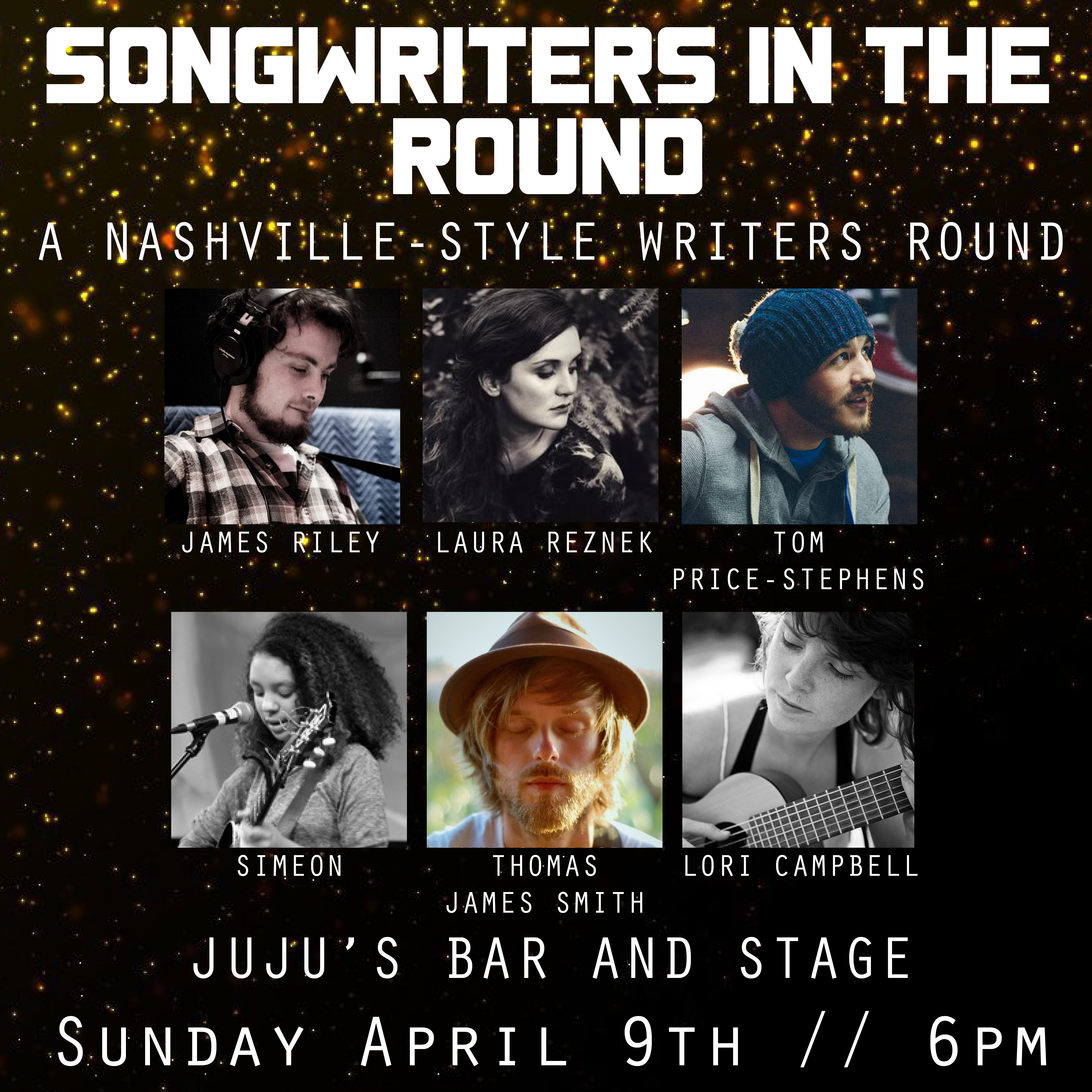 Excited to announce that on April 9th I'll be hosting a hosting a Nashville-style songwriters round at Jujus Bar & Stage in East London! 
A writers round means that you have 3 or more performers on stage simultaneously, taking turns to play, essentially "trading" songs in a round. It's a format that is used a lot in Nashville and I'm interested to see how it translates for a UK audience. We've invited some of the UK's finest tunesmiths down to perform for your listening pleasure: 
Laura Reznek 
Tom Price-Stephens 
Thomas James Smith 
Simeon 
James Riley 
Lori Campbell 
From 6pm 
FREE ENTRY 
Pull up a pew and a glass of whiskey... we're going to create a little slice of Nashville in the heart of East London!
bit.ly/2nHGICC